Long-term food storage contains foods that would keep you alive and healthy if you had nothing else to eat. They tend to be high in calories and generally take time to prepare to make them edible.
Many of the foods in your long-term storage foods might be considered basic staples.
Dehydrated food is ideally suited to long term storage as well as everyday use. Campers and backpackers can repack the food from large #10 cans into plastic zip lock bags to fit their needs.

We list only the highest quality foods. You'll be able to use the entire contents of each can as the foods have already been cored, cut and peeled before packing. There is no waste, only the best parts of the product are used.

The cans are heavy-duty, enameled inside and electrolyted outside to prevent reaction with the food and also to resist corrosion. They are sealed with an inert atmosphere to insure the maximum shelf-life. Cases, containing 6 cans, are 200 lb. test cartons, and offer additional protection for extended shelf-life.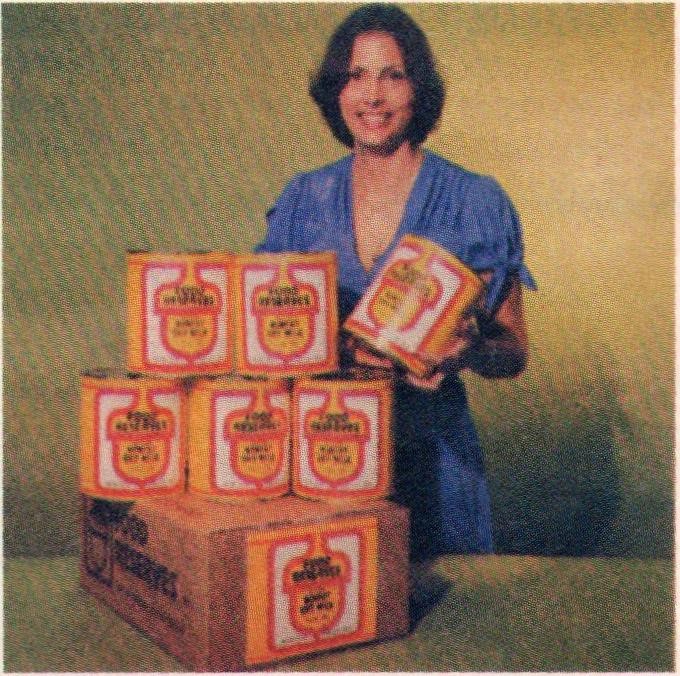 What are Dehydrated Foods?
Dehydrated Foods are top-quality foods, that have been picked at their ripeness, cleaned and trimmed to leave only the best parts. These choice foods are then dehydrated with 98% of their moisture removed. This is done by a highly sophisticated drying process. They are then packed in heavy-duty enameled cans, and sealed with a special inert atmosphere to insure the longest possible storage life.

In the original processing of dehydrated food, nearly 98% of the moisture content has been removed to prevent spoilage. They retain their nutritional value because the vitamins have not been cooked out in the original process.

The water, pits, and peelings have been removed and you pay only for the product, not excessive or unnecessary waste material. Because their bulk and weight have been greatly reduced, dehydrated foods are more compact and convenient for storing and require very little space. Because of their lightness, they offer quick mobility in the event of an evacuation alert. One case of regular canned food weighs approximately 24 pounds. The same item of dehydrated foods would weigh from 36 to 45 ounces, and would be packed in just one #10 can. Dehydrated foods have approximately double the yield of regular canned foods even though their cost is much lower.
Why do Dehydrated Foods have a Long Shelf Life?
Why aren't those Small Oxygen Absorbent Packages used to get rid of the Oxygen in the Can?
How Long can you Store Dehydrated Foods?
How do I Prepare Dehydrated Foods for Eating?
The Advantages of Using Dehydrated Foods
Where do I Store my Food?